Training & Placement
AIIHM has a well connected and resourceful placement cell that assists all students to get suitable training and placement opportunities during and after the completion of the course.
The candidates are particulary groomed during the course in order to take up managerial duties in a 5 star or equivalent organization. Some possible job oppurtunities are Management Trainees, Assistant Managers, Hotel Operation Executives, Chefs, Airline Admin & crew, Cruiseline Executives, International tour operators etc.
Some companies who have shown interest in our students and assisted us in training and placement during the past are Etihad airlines, Jumeirah International Dubai, Radisson, Le Meridien, Taj, Sarovar Portico, Crowne Plaza, Surya, Metropolitian Nikko, The Grand New Delhi, The Claridges, Mandarin Oriental Singapore & World Trade Centre Dubai.
For further details, you may contact the training & placement personnel at tpo@aiihm.in
Telephone No. : +91- 120 2322154,9953504319.
Whats App Number: +91- 9953504319.
Some students who have been granted opportunities by good hotels
OUR FINAL YEAR STUDENT BATCH (2019-2020)

PARUL SHARMA
SAVOY

MOHIT CHAUDHARY
RAMADA

SANDEEP BHARDWAJ
RAMADA

VINAY
RAMADA

NAVEEN CHAUDHARY
SAVOY

AHMAD RAZA
SAVOY
STUDENT BATCH (2018-2019)
SHIPRA
RADISSON

RAHIL
RADISSON

SAHIL
RADISSON

ARVIND
RADISSON

DEVESH
RADISSON

SACHIN
RADISSON

SAAD
JAYPEE

LATESH
LEMON TREE

VIKASH
LEMON TREE

ABHISHEK
LEMON TREE

KULDEEP
LEMON TREE
STUDENT BATCH (2017-2018)

VENKATESH
RAMADA

KAPIL PANDEY
SAVOY

RAHUL
RAMADA
VEERU KASHYAP
SAVOY

VIJAY
TAJ

VARUN
TAJ
STUDENT BATCH (2016-2017)

AMIT
RAMADA

HARSH
RAMADA
ANKIT
RAMADA

ROHIT
RAMADA

KRISHANA
RAMADA

SURAJ
CROWNE PLAZA

GAURAV
CROWNE PLAZA
STUDENT BATCH (2015-2016)

CHETAN TYAGI
COUNTRY INN

BHARTI
TAJ PALACE
SACHIN
PARK HOTEL
STUDENT BATCH (2014-2015)

SACHIN
SAROVER

KAPIL
SAVOY SUITES

VARUN
RADISSON

Rinku
RADISSON
STUDENT BATCH (2013-2014)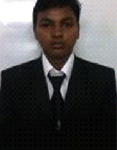 SACHIN GUPTA
IHG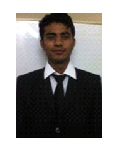 SANDEEP SINGH
IHG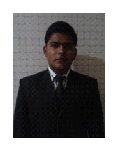 SHAILESH KUMAR
IHG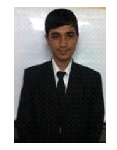 SURAJ BAHADUR PAL
IHG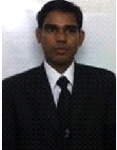 AKASH THAKUR
IHG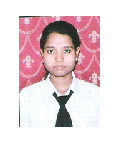 PRABHA KUJUR
RADISSON BLU
STUDENT BATCH (2010-2013)

ANIL URANW
RADISSON BLU

DEEPAK BHATI
RADISSON BLU

MANVINDRA SINGH BHATTI
RADISSON BLU

SACHIN KUMAR SINGH
RADISSON BLU

NARENDER KOTHARI
RADISSON BLU

RAVINDER SINGH
RADISSON BLU

MANEESH KUMAR
SAROVER GROUP OF HOTELS ( NCR

SARIK
SAROVER GROUP OF HOTELS ( NCR)
AIIHM'S PROUD ALUMINI, BATCH (2009-2012)

ANAND KUMAR TIWARY
HOTEL LEMON TREE, BANGALORE

BHUWAN CHANDER
RUBY'S BAR & GRILL, NCR

SUNIL SINGH
CLARKS INN, NCR

VIKAS CHOUHAN
GODREJ NATURE' S BASKET, NEW DELHI

SUMIT NARAIN MUKHERJEE FORTUNE SELECT GLOBAL .GURGAON,

Victor John HOTEL FORMULE ONE , GREATER NOIDA

LABIANG POHLONG SURREAL MEDIA LABS, NOIDA,

Nadeem Ahmed
TOUR & TRAVEL BUSINESS, MUMBAI